Mn Couple Just Married. He Left Before The First Dance. She Told Him To Go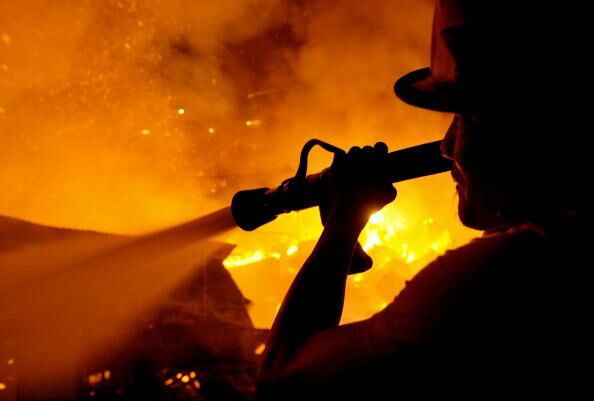 Volunteer Firefighter Jeremy Bourasa's works in St. Paul Park, Minn. It seemed like a fitting place for his wedding too to his now wife Krista Bourasa. They'd discussed a worst-case scenario in advance, reports KARE 11. "We talked about it, 'What if there's a call?'" says Krista Bourasa. "I was like, 'You can let the other guys go; you're not leaving our wedding.'" A call did come in however, just after the ceremony ended as the couple was taking their wedding photos. And it soon became apparent the house fire was a major one, with the call for help going out to all local departments. The couple looked at each and knew what had to be done. "I took off my wedding clothes, put on my turnout gear, and stepped on the first truck that was heading out," says Jeremy.
And Krista was fine with it. "I kept hearing how bad it was and they needed more men," she says. "I just said, 'Go ahead and go babe, you're fine. Just go help them and come back when you can.'" He made it to the reception a little more than two hours later, and the couple had their first dance. "I've got the rest of my life with him," Krista says of the wedding-day glitch. "They needed him for that moment."

Mike Daniels
Want to know more about Mike Daniels? Get their official bio, social pages & articles on Cities 97!
Read more