National Weather Service Says "Intense Heat" To Hit MN This Weekend
Heat and storms. One is certain, the other is not. 
The National Weather Service is very confident that temperatures will rise into the 90s in Minnesota by Friday, with peak heating arriving Saturday as temps soar into the mid-90s in the Twin Cities and even hotter in areas west of the metro.
The humidity will also be high, so heat index values – how hot it feels outside – could soar above 100 degrees. It's going to bring the people begging for winter's return out of the woodwork.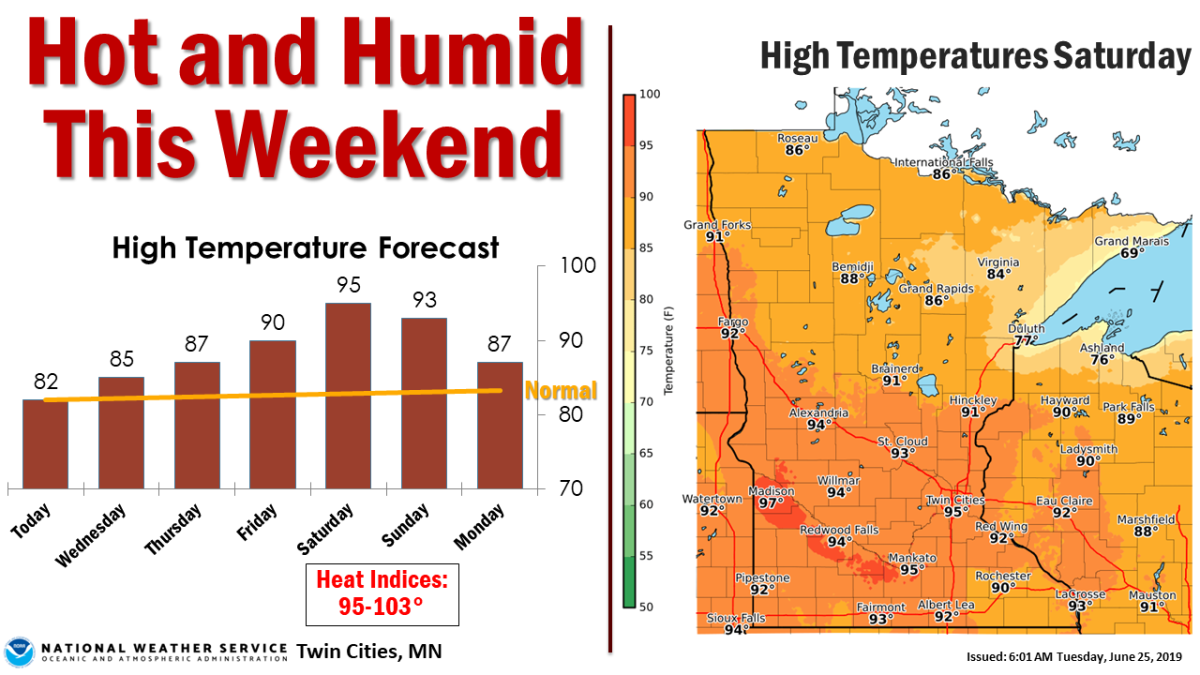 NWS Twin Cities
Excessive heat warnings may be issued in advance of the hot days to come, meaning everyone will be encouraged to take it easy outside and drink plenty of fluids. 
Remember, there have been just 10 days of temps at 80+ degrees in the Twin Cities this year, so we're not as acclimated to the heat the way we typically are by this time. 
The not so certain part is storms.....how severe and when will they hit, if they hit.