50 STATES, 50 ESSENTIAL MOVIES
ALSO, VIEW THE FULL LIST & CRITERIA FOR THIS LIST HERE
SELMA
(2015)

98%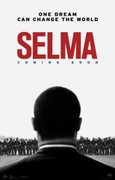 AlabamaAva DuVernay's Selma is a deep look at a long walk, focusing on the lead-up to Dr. Martin Luther King, Jr.'s march from Selma to the Alabama capital of Montgomery in 1965. Historic locations used include Edmund Pettus Bridge, where marchers violently clashed with state troopers, and the Alabama State Capitol Building, upon whose steps King delivered an impassioned speech for the finale. Not the most chill movie to kick off this feature, but history isn't always pretty. In a country as young as America, the effects of the past remain ever urgent and immediate, as states move on from hardship and flourish under the banner of civic pride. And, sometimes, that history makes for a hell of a movie.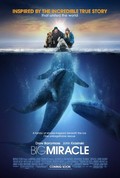 AlaskaThere's no shortage of Fresh movies emphasizing the danger of far-off Alaska: White Fang, Grizzly Man, Into the Wild. If you're looking for something that emphasizes Alaska as a place that won't kill you, open your blowhole to Big Miracle, starring John Krasinski and Drew Barrymore as a duo that works fast to save a pod of whales trapped in arctic ice. It's a low-key refreshing drama, a reminder that where civilization ends, man and nature meet together again.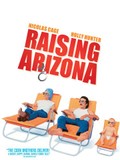 ArizonaThis screwy, surreal take on parenting just wouldn't work in another state. The sweeping, empty vistas of The Copper State help to bring the characters sharply into focus, and with hardly anything else in sight, you start to believe the Coens' own special brand of insanity. Sometimes the heat just gets to you. But if you're in the mood for something more classical, see John Ford's legendary Stagecoach or contemporary favorite Tombstone.
MUD
(2013)

97%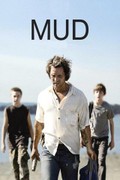 ArkansasTwo worlds of Arkansas collide in Mud, the coming-of-age thriller starring Matthew McConaughey and directed by Little Rock-born Jeff Nichols. There's the strip malls and condos and fleabait motels, places of humiliation and angst for our teenage heroes. Beyond that is the Mississippi River, a wide enclave where boats land in trees and people can disappear from the world.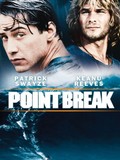 CaliforniaStep outside into the California sunshine and you'll be treated to America's most varied landscape: Oceans and deserts, mountain highs and valley lows, Redwood forests and hidden lakes galore. Or stay in and launch a tech startup. Anything's possible in California, and no movie exemplifies this ethos of possibility (to the extreme!) better than Point Break, the action-heist thriller from Kathryn Bigelow. Point Break may be set in the lower end of the state, but the movie shows off activities all Californians are familiar with, like surfing, skydiving, and lengthy gun pursuits on foot.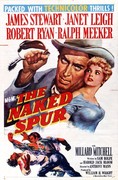 ColoradoOff we go to Colorado! While we would've liked to have gone with meme-launching Jeremiah Johnson, that rugged Robert Redford adventure was in reality shot in Utah. This leads us to The Naked Spur, the Oscar-nominated Western starring Janet Leigh and James Stewart, who's tracking a murderer across the state. Director Anthony Mann fills the background with plenty of sky and trees, having shot on-location in Durango and Rocky Mountain National Park.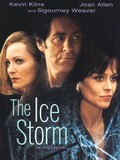 ConnecticutStatistically speaking, Connecticut is one of the most affluent states in the U.S., thanks to a history of strong manufacturing, maritime, and financial industries, and while it typically enjoys moderate weather, it does tend to get cold during Winter. Combine these two elements, and you basically have the recipe for Ang Lee's The Ice Storm, a suburban melodrama chronicling a chain of events in two neighboring Connecticut families amidst Thanksgiving celebrations. Every character exhibits tragic flaws that are brought to bear over the course of the film, and though it's not quite a flattering portrait of Connecticut life, The Ice Stormcertainly has a thing or two to say about dysfunction in the lives of sophisticates in New England.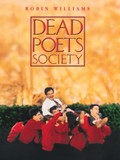 DelawareThe most famous Delaware movies, Fight Club and Goosebumps, weren't shot in the state. Dead Poets Society was, though we must confess that the movie's fictional all-boys prep school is actually set in Vermont within the story. This is an exception we have to make because so few other films have been fully shot in Delaware, despite Society's evidence that the state's got some lovely pastoral outdoors. The movie even makes sitting in a small group of trees reading poetry in the dark look fantastic. So what are you waiting for, Hollywood?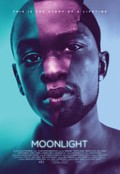 FloridaRecent films Spring Breakers and The Florida Project have shown the highs and lows of Florida's tourist economy and party atmosphere. Both are worthy runners up to Moonlight, a groundbreaking drama that had the honor of being the first all-black LGBTQ movie to win Best Picture at the Oscars. And it stillmakes those Florida beaches look great.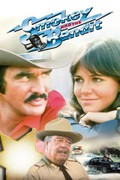 GeorgiaBeing the region's main metropolitan center, there are a lot of movies set in Atlanta, especially since the past decade's tax credits on film production have lured much of Hollywood to the East Coast. Enter an era before your Baby Drivers and Love, Simons and the films of the Tyler Perry dream factory, and hop in the car with Smokey and the Bandit. The road movie was shot at the height of the '70s trucker movie craze and stars Burt Reynolds and Sally Field as a duo on the run from the law. It goes all over the state, including spots like Jonesboro, Cumming, and Helen.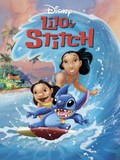 HawaiiThere have been Fresh movies that show off Hawaii as a vacation/stalker destination (Forgetting Sarah Marshall), and even a recent one from the perspective of a local (The Descendants). But we're making an exception to some of our criteria with this animated choice: Lilo & Stitch, which captures the island's verdant flora, big waves, and laid-back culture, brah. Also, ELVIS. It's an off-kilter choice for America's far-out state, and was one of the last traditionally animated Disney movies to land with critics and audiences alike, before the medium mostly surfed away into the sunset.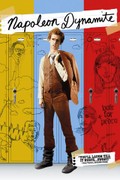 IdahoOn first pass, it appears Napoleon Dynamite gives Idaho a bad rap. People are weird, quirky, or hopelessly clumsy. There's nothing for kids to do but hurt themselves on ill-devised stunt ramps and learn dubious hip-hop dance moves. But remember we all loved this movie for a reason. In the universe of Napoleon Dynamite, Idaho transforms into a goofball's paradise, a carefree land where everyone saunters along in thrift-store clothing, tetherball rules, and tater tots — the great Idaho contribution — are things to be stuffed into pockets and truly cherished.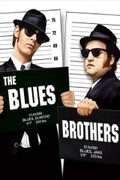 IllinoisJohn Hughes and his cabal of teenaged angsters and abandoned brats resonate, but Dan Aykroyd and John Landis are on a mission from God. Blues, car chases, and indoor sunglasses come together in a way like never before, and we have the state of Illinois and the city of Chicago (and its many outlying neighborhoods) to thank for that. As much a loving tribute to the Chicago blues scene as it is a comedy, Brothers also helped make Chicago a viable destination for filmmakers, since longtime Mayor Richard J. Daley had previously all but banned filming in the Windy City.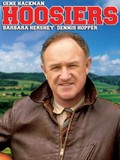 IndianaWhen Coach Norman Dale (Gene Hackman) quips, "Welcome to Indiana basketball," in 1986's Hoosiers, he might as well have left off the almost redundant "basketball." Even the Massachusetts inventor of basketball himself, James Naismith, was once quoted as stating that "basketball really had its origin in Indiana," and indeed the sport has become inseparable from the identity of the state. So, naturally, we had to pick the inspirational and iconic David Anspaugh (who also directed the similarly themed Notre Dame football flick Rudy) film about a small-town high school hoops coach who transforms his ragtag team into unlikely state champions. Inspired by true events, the film was shot on location in various places throughout the state, capturing the intensity of "Hoosier Hysteria" and highlighting the region's natural beauty during the Fall and Winter seasons. It's a tiny-town story with a message that connects in every corner of the country: we dream through sports.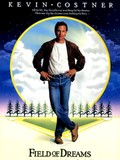 IowaConsidering their two most famous movies, the states of Iowa and Indiana would get along swell together as next-door neighbors — if only know-it-all Illinois weren't separating the two. So for now, Kevin Costner will have to dream alone, guided by voices, making a baseball diamond in the corn field. This film also showcases other aspects of Iowa life, as Costner's Ray Kinsella ventures to and from various locations throughout Dubuque and Farley, driving recognizable highways and making several stops. As Kinsella ultimately decides, "Maybe this is heaven," and there's not much higher praise you can bestow upon a place.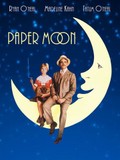 KansasEverybody defaults to Wizard of Oz for Kansas. But, when you think about it, the movie's iconic line is about how they're not in the state anymore. What kind of motto would that be? If you want to get a real sense of Kansas, ride along with the O'Neals (Ryan and Tatum) as they grift their way through the Sunflower State during the Great Depression. The towns of Hays and La Crosse, along with I-70, are the prominent locations.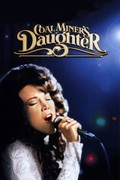 Kentucky"You're lookin' at country," sang Loretta Lynn in her hit song of the same name. Coal Miner's Daughter is a celebration of the country legend's life, as well as her Kentucky roots, which are the subject of many of her greatest songs. Raised in abject poverty in a mining town of Butcher Holler, Lynn (portrayed by Sissy Spacek in an Oscar-winning performance) married at 12 and raised a family before embarking on a singing career. Though many of Lynn's songs describe the joys, pains, and distinctive rituals of her upbringing in the Bluegrass State, she also injected a potent strain of feminism into the country charts. Coal Miner's Daughter is the story of a woman who, even after achieving the American dream, never forgot where she came from.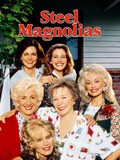 LouisianaExpect authenticity when you come to Louisiana. Julia Roberts was nominated for the Best Actress Oscar for her part in Steel Magnolias' ensemble cast alongside Sally Field, Dolly Parton, Shirley MacLaine, Daryl Hannah, and Olympia Dukakis. While shaped by its New Yorker director and L.A. producers, Magnolias is a true-spoken piece of death, new life, and companionship. Looking for runners-up? Beasts of the Southern Wild: Down on the bayou, for the way things are now. The Big Easy: New Orleans come to life. And all it took was 1989's Sex, Lies, and Videotape from Baton Rouge to kickstart the American independent movement into the '90s.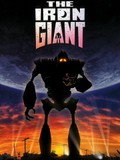 MaineMaine's most famous citizen, Stephen King, hasn't cast his homestate in the brightest light — unless you're into killer clowns, cursed antique stores, and portals into the demonic realms. For more conventional movie tourists, take a look at The Iron Giant. Yes, it's the other animated movie on this list besides Hawaii's, but Brad Bird's sweetly nostalgic adventure shows off Maine's tree-lined highways, pristine lakes, and enough untouched natural landscape to hide your favorite giant robot from outer space.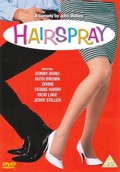 MarylandDiner's a Baltimore classic, an exploration of young people transitioning to full adulthood. But if you're craving midnight Maryland madness and a lot of it, engage with the works of the state's greatest living treasure: John Waters. Hairspray is Waters' most accessible movie (see how it lives on with remakes and Broadway stagings) without sacrificing his signature twisted wit. All his other movies are also set in Maryland, so take your pick: Pink Flamingos, Multiple Maniacs, Polyester, Cry-Baby…they all represent steaming Fresh slices of Americana unlike any other.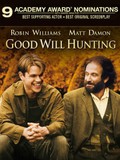 MassachusettsIt's difficult to pin down just one movie for a state as rich in national history and with as much bracing attitude as Massachusetts. However, as far as modern portraits of the state are concerned, one could do much worse than Gus Van Sant's Good Will Hunting. Written by Massachusetts natives (and childhood pals) Matt Damon and Ben Affleck, Huntingfollows a South Boston savant who rejects higher learning, much to the dismay of everyone in his life. The hometown familiarity shines through in Damon and Affleck's tautly crafted script, which effectively illustrates the college town atmosphere of Boston proper (more than 40 colleges exist in and around the city) and contrasts it with the Irish-flavored working class neighborhoods of Southie. Critics and audiences also appreciated the authenticity of the film, and the two longtime friends walked away with Oscars for their screenplay. How do you like them apples? For the rest of Massachusetts, see The Fighter (shot on location in Lowell), and Manchester by the Sea, which was filmed in…actually, we don't know where. You figure that one out.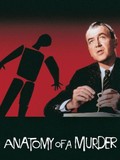 MichiganSet and filmed in the Upper Peninsula between Lake Superior and Lake Michigan, Otto Preminger's Anatomy of a Murder is lauded for being the best courtroom trial movie in terms of accuracy. Which makes sense since Anatomywas written by a Michigan Supreme Court Justice under a pen name. Most other major Fresh Michigan movies involve Detroit (Gran Torino, It Follows, Only Lovers Left Alive, Standing in the Shadows of Motown), though Michael Moore's debut documentary feature Roger & Me took on the auto industry in Flint. Grosse Pointe Blank was a strong candidate to represent, but budget constraints allowed for only aerial footage to be shot in Michigan; the rest of the movie was filmed in Monrovia, California.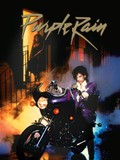 MinnesotaThere's plenty of beauty to be found in the rural-set A Prarie Home Companion or North Country. But with a majority of the population living in the Twin Cities, we're choosing the area's most famous citizen: Prince, and his cheesy yet electric Purple Rain. Even after his death, the Minneapolis sound reigns on.