Hours before Warren Beatty and Faye Dunaway played a role in the biggest flub in Oscars history, the Bonnie and Clyde co-stars caused a ton of drama during rehearsal.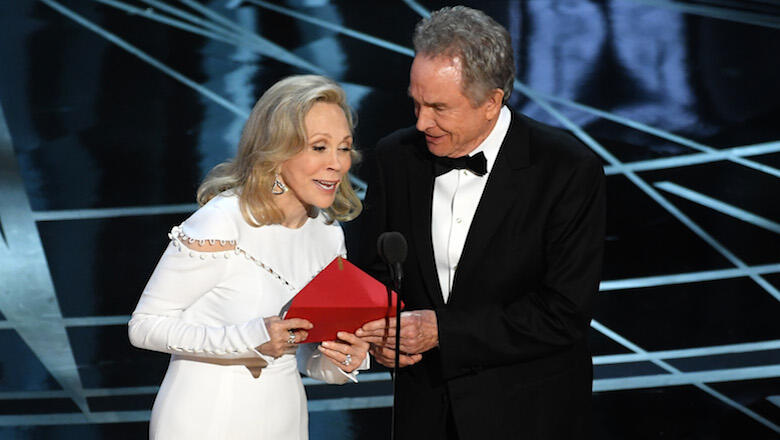 Insiders say the veteran actors were arguing even before the rehearsal and Beatty did not want to present the Best Picture award with Dunaway. They were also said to be fighting over who would actually announce the winner. Beatty then told producers that he did not want them to film the rehearsal, even though they needed to so that the show would be properly blocked out. When he was told that it had to be filmed, he stormed out and left Dunaway to rehearse the presentation herself.
The rest of the night is Oscars history. Beatty was handed the wrong card, which he passed along to Dunaway who announced the wrong winner for Best Picture. (Page Six)
Sources say both actors nearly backed out of presenting altogether.
Perhaps their drama added to the confusion of the night.
Beatty said he wants the Academy to publicly clarify exactly what went wrong. Meanwhile, Dunaway has refused to say anything about it.
Image: Getty Images