A lot of couples will be getting engaged this month thanks to Valentine's Day, which means future brides and grooms will soon be heading to stores to set up their registries so friends and family know what to buy them. But while most people will likely go to Target, Bed, Bath & Beyond or maybe Crate & Barrel to set up their registry, there's now a new option that may peak their interest, especially if they're pizza lovers.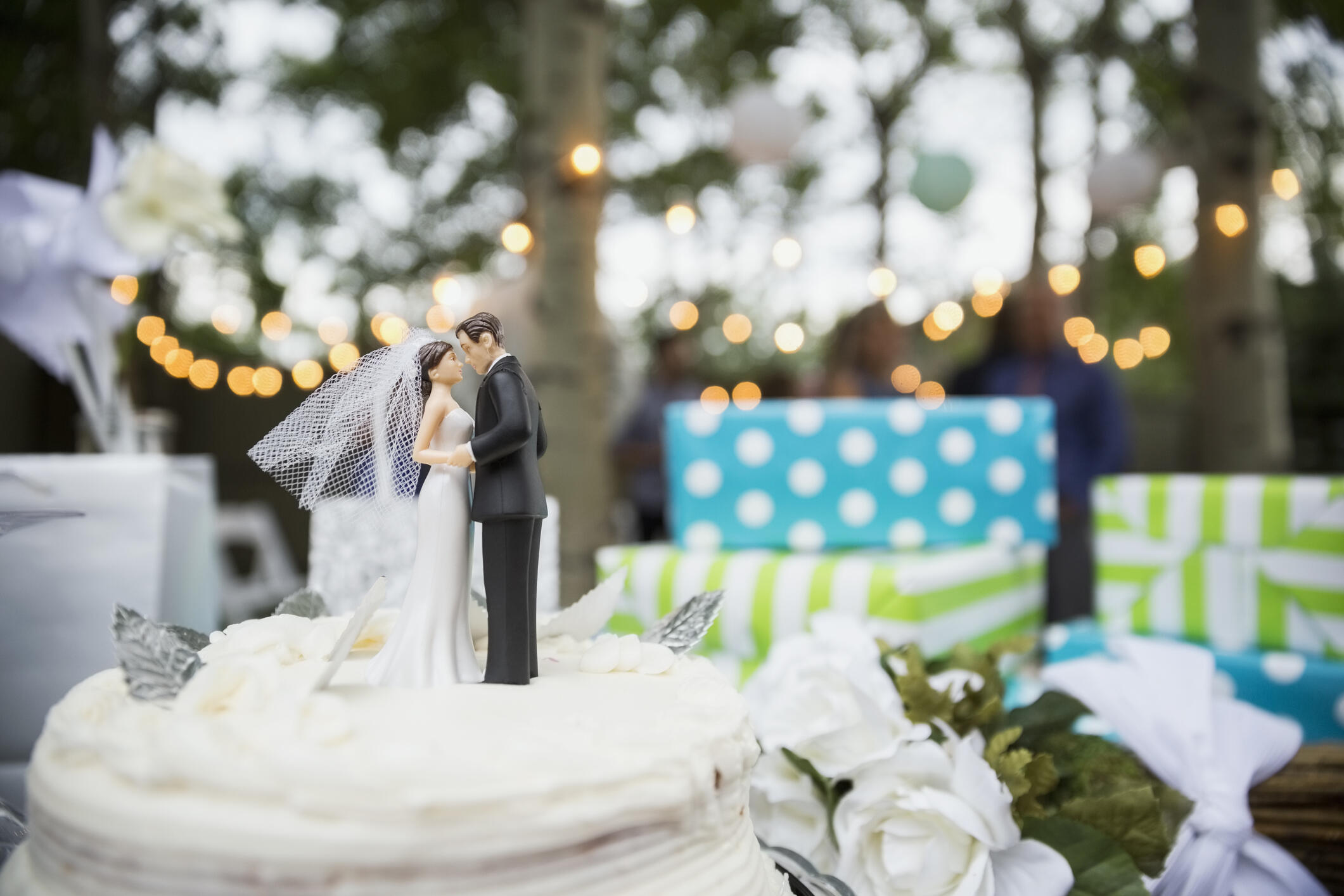 Believe it or not, Domino's has just rolled out their very own registry website, where couples can choose from a variety of gifts, which, as you probably can imagine, are all pizza-related. All of the options are wedding themed, including a "Cater the Bachelorette Party," "An Excuse Not To Cook" and "The Wedding Night" package.
Just like any other registry, couples simply sign up for the ones they want, and once a guest purchases an option for them they'll get a Domino's eGift card so they can cash it in whenever they want.
"We hear often from customers that Domino's was a part of their big day, from proposals to after-hours meals at their wedding," Jenny Fouracre Domino's spokesperson, says. "We wanted to make it easier for people to ask for and receive something that they'll really use."