Order her Valentine's Day flowers now, and schedule delivery to be sent to her office on the day BEFORE Valentine's Day.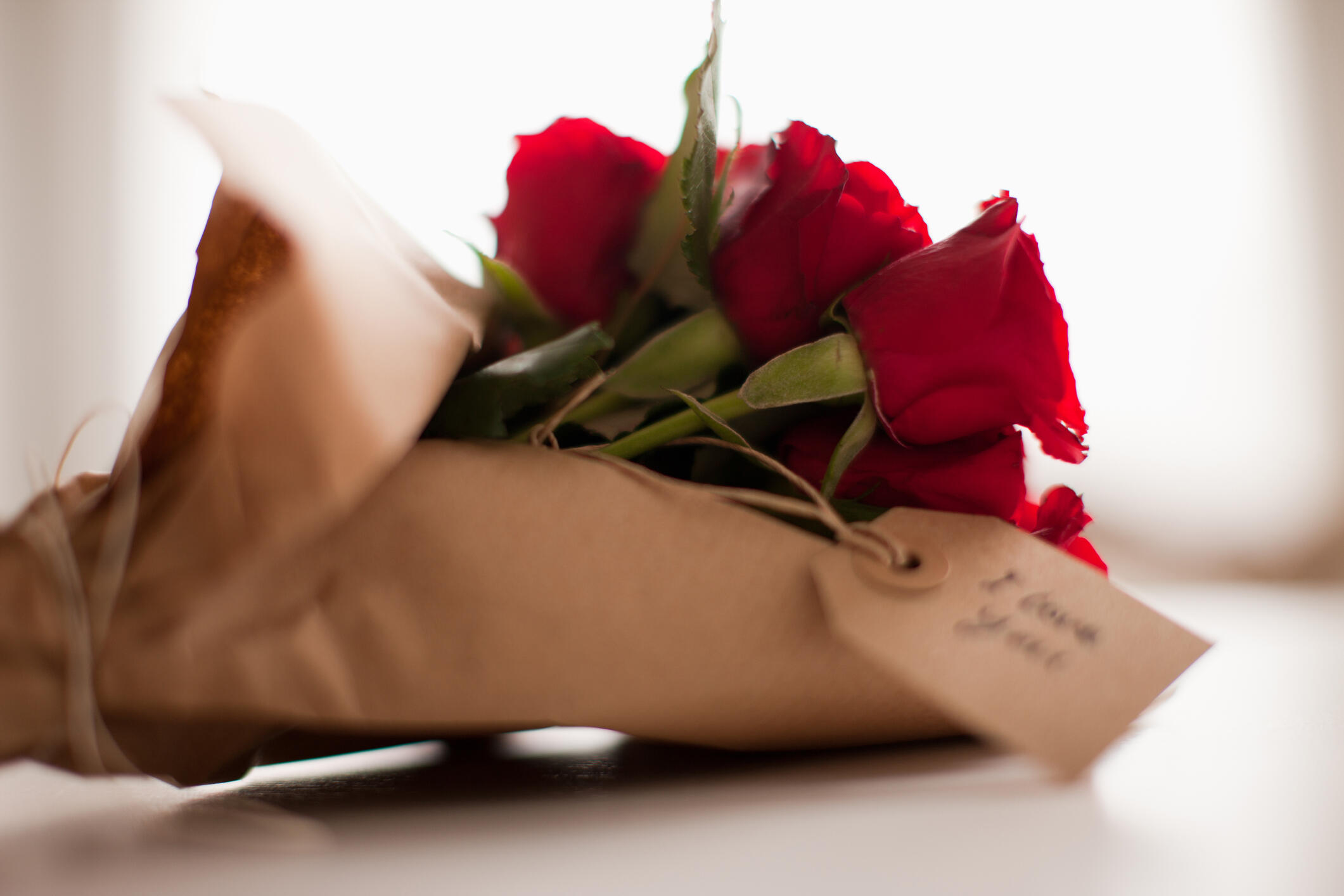 This year Valentine's Day is a Tuesday, and if you send her flowers the day before at the office. Then, there is no awkwardness for your girlfriend as she sits at the office waiting for the Flower Delivery guy to come. The flowers will be there waiting for her at her desk.
Because the flower stores are less busy on the day before Valentine's Day and the odds are lower that the florist will screw up your delivery. If they DO screw up your delivery, you have a day to make everything right.